Why you should sell your car on consignment with Franklin Motor Company:
We do our best to get you the highest retail price possible for your car.
We have over 80 years of total experience in the automobile industry.
We are known for high quality pre-owned vehicles and automotive custom accessories.
We are professionals that know our business and protect our customer's best interest.
Your car receives the highest exposure possible; we are located in Madison, TN near Rivergate. Our showroom and lot resides on one of the most driven and visible streets in town.
You do not receive any frustrating and often rude phone calls from people inquiring about the car.
You have complete control over the final price you are willing to accept for your car.
No undesirable people showing up at your home to waste your time just to kick the tires.
No wasting of your valuable time waiting around for people that never show.
Consignment
Franklin Motor Company is one of the few dealerships that offer a vehicle consignment program in the area. If you live in the Nashville Area and are planning to sell your car, but you don't want to give up the weekends, Franklin Motor Company can handle the headaches. We are the solution for those of you that are tired of potential buyers showing YOU up on the weekends.
If you travel on business or just don't have the time to deal with the hassle of trying to sell your vehicle, CALL US! Selling a car yourself can be a tiresome and unrewarding experience. Our Consignment Fees are very reasonable, and the car does not sell unless the price is right with you.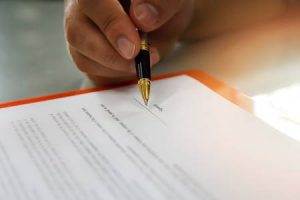 ---
Why use the consignment method?
Consignment selling works extremely well for both the seller of the used vehicle and the prospective buyer. The vehicle seller typically receives more money from consignment sales than he would ordinarily expect to receive from selling his vehicle to wholesalers (dealers) or the public. The reasons for this are simple; dealers who buy wholesale, typically need to make as much as 50% gross profit from the sales of used vehicles to cover their high operating overheads such as finance charges and the required insurance premiums. Conversely, a used consignment dealer like Franklin Motor Company has no real equity or financial investment in the used vehicles we sell and therefore requires substantially smaller gross profit margin from each sale. Consignment translates into realistic and fair prices for previously owned vehicles.

Sell us your car
Selling your car to Franklin Motor Company is a faster and easier alternative to consignment. We pride ourselves in making the process convenient, uncomplicated, and without the time investment and security risk of selling your car on your own. If you are interested in selling, let us take care of it for you even if you have not yet paid it off. Here are a few benefits of selling your vehicle to us:
We can pay more than what you would receive if you trade your car in.
We are fast; payment can be made on the spot.
Payment can be in any form of payment you need.
We pay off your loan or lease and secure the title from your lien holder.
We can inspect the car while you wait.
No monthly consignment fees.
We are discreet, if you request, no one has to know.
Eliminate the risk of meeting with unfamiliar individuals.
Avoid the liability of having your car test driven by someone not insured under your insurance
Eliminate having to procure the proper and perhaps unfamiliar legal documents required when selling a car to a private party.
Eliminate the risk of counterfeit cashiers checks or having to divulge your bank account number and or other private information that professional scammers troll for.
Eliminate the 2-3 weekends required to:

Place ads
Communicate with buyers
Schedule test drivers
Providing car for inspection by a mechanic
Handling the DMV paperwork
Determining a vehicle's worth?
Incorrect pricing of a vehicle could mean a substantial monetary loss. This can happen in two ways. First, if a vehicle is priced too high, it will tend to discourage or turn-off potential buyers in the market. Secondly, used vehicles priced or sold too far below the "fair market value" will result in lost profit. Franklin Motor Company has the experience and expertise to help each consignor establish the best asking price for their previously owned vehicle.